Hello, my name is Diana and I'm addicted to plants. Now that I got that off my chest, let's talk plants, home decor and how to combine the too. Plants breathe life into a home and keep your air clean. Houseplants aren't just decoration, they're a symbol of a home. Someone lives here, someone cares for others here, someone takes the time to take care of these other inhabitants in the house, plants.
Plants give us a unique opportunity to add color, shape, and life to a room. We naturally associate plant decor with vibrancy and life. For those who travel a lot or really don't want to take care of plants, don't worry! You can add the same touches of plant life to your home with plant prints and decor. Whether it's a plant holder, tropical textile or plant art print, use them as a major feature of the room, a last minute styling detail, and so much more.
1. That Plant Life Print from Teluna - The perfect home or office wall art decor for those who live "That Plant Life". Great for any type of room or to give as a gift for the plant lover in your life.

2. Geometric hanging planter - Great For Succulents or Air Plants
, adding a bit of modern flare to your walls.

3. Sea Urchin Air Plant Kit (Includes 4 Live Plants & 4 Sea Shells) - Would make for such a unique housewarming gift!

4. Mkono Macrame Plant Hanger
 - Simple and beautiful, macrame plant holders add a bohemian touch to any room.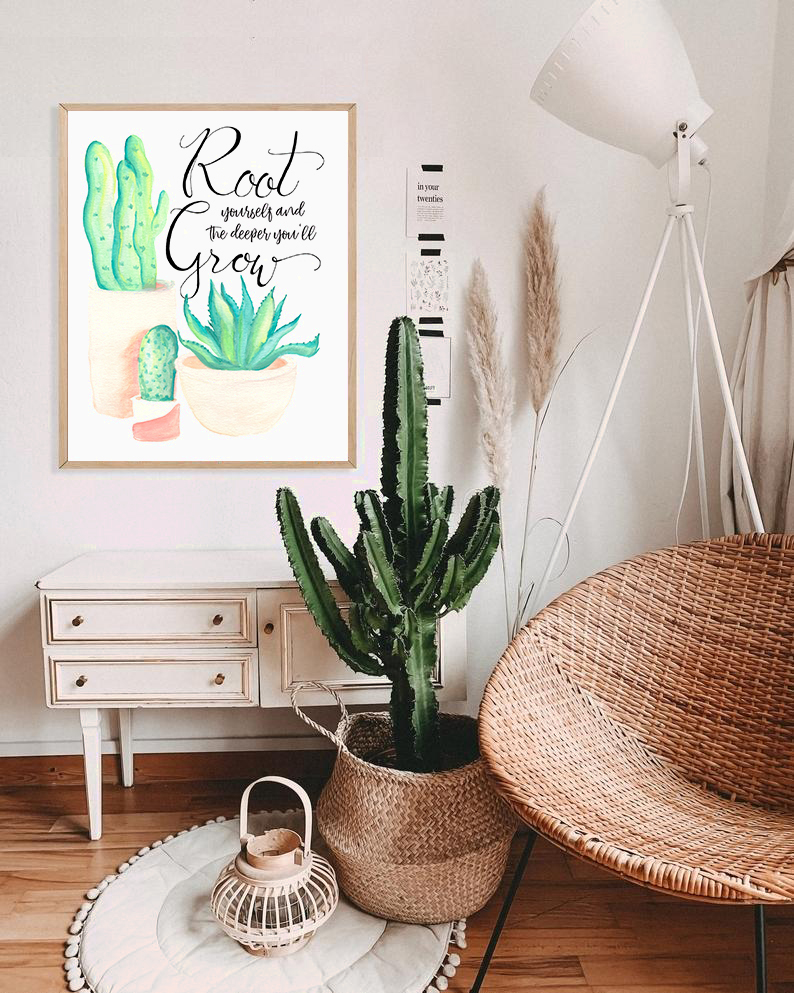 5. Root & Grow Print from Teluna. I have this print hanging in my home office and the wording keeps me inspired daily!
6. Hanging plants in pots embroidery from Moongirlstitches on Etsy

7. Modern Glass Tabletop Plant Decor - The bulb flower vases make this piece stand out beautifully

8. Hops Plant Art Print - Great Gift for Home Brewing Beer Maker
 or home bar

9. Bright Cactus Pattern Bedding Set
 - Add the presence of plants to any room without the messy soil

10. Banana Palm Leaves Bath Curtain
 - I have a botanical shower curtain and every time I take a bath its like bathing in the jungle. My kinda mini vacation.
11. Night Light Energy Saving Mushroom Lamp - Super cute for a nursery or college dorm
12. Macrame Shelf Planter Hanger with Wooden Shelf - Modern bohemian decor by California Home Goods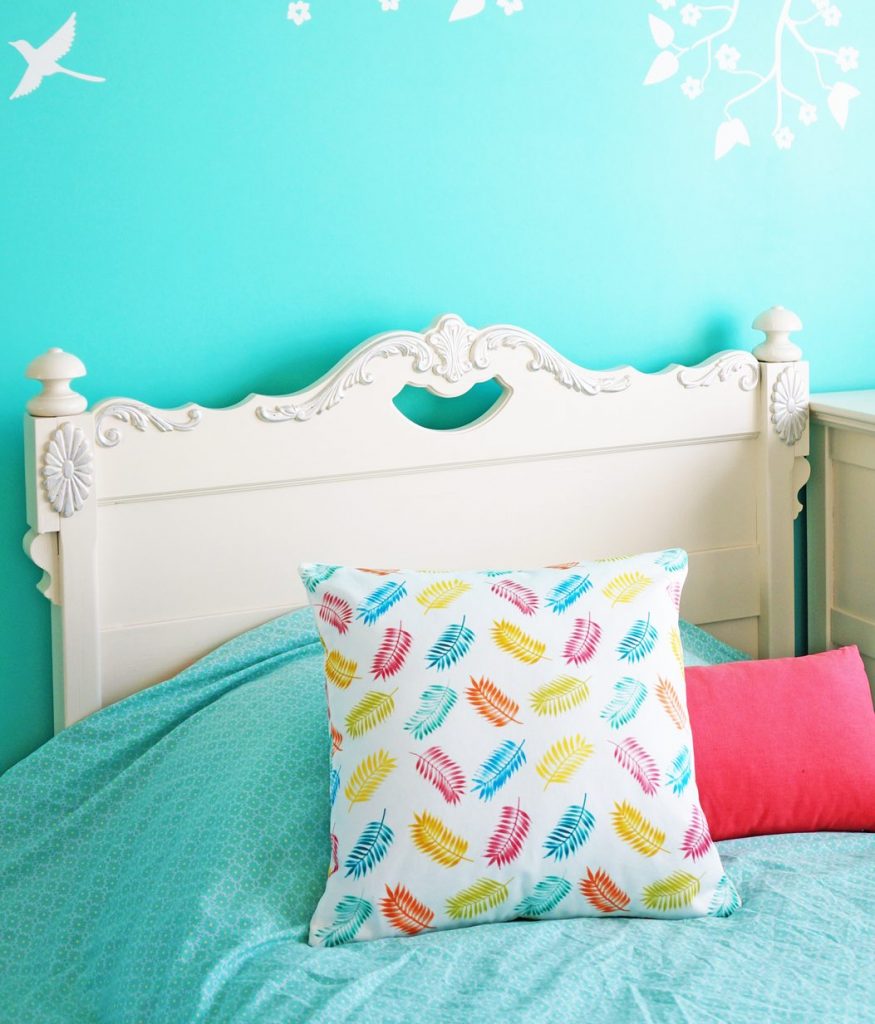 13. Pampered Palms Pillow from Teluna

14. Easy Eco Life Large Window Sill Shelf for Plants - Perfect for growing herbs and holds up to 22 lbs

15. Rustic wall art decoration - This is such a beautiful wall vase, great for hydroponic plants in a living room